Mbrico manufactures & provides a premium porcelain tile system with a better design, easier installation, lower maintenance, and more color options.
Mbrico Tile Decks present a unique opportunity for you to coordinate interior and exterior spaces with high-quality, eco-friendly porcelain stoneware that can be placed anywhere. We provide several advantages not satisfied by any other product in the decking industry.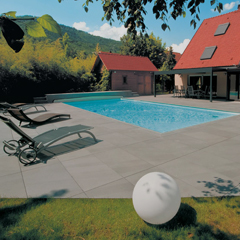 Mbrico Tile deck surfaces require no special maintenance, sealing, staining or seasonal treatments over the course of our industry-leading warranty.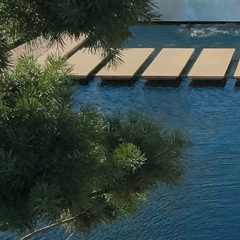 Mbrico products are designed so that cleaning takes little time or effort – and needs to be done less frequently.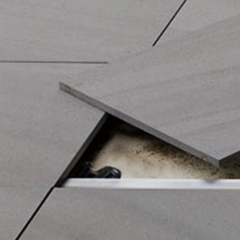 Each component of a Mbrico Tile Deck is precision cut for accurate coupling of slabs. Any installation becomes remarkably easy for skilled carpentry crews using mechanical fasteners and standard tools.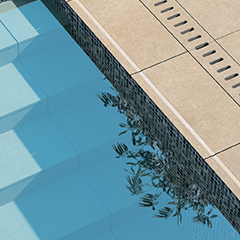 Mbrico Tile Deck products are an inhospitable surface for any form of vegetative growth.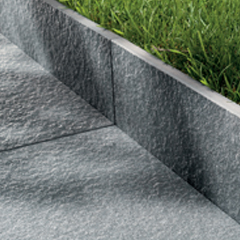 Mbrico Tile Deck surfaces resist acids, chemical agents, salt and verdigris.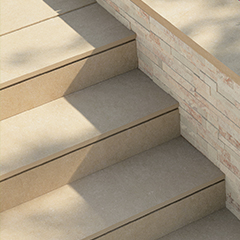 From -58° F (-50° C) to 140° F (60° C), Mbrico products maintain the same technical, aesthetic features and longevity of the material over time.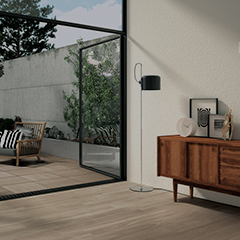 Most collections are available in standard thickness for indoor and/or outdoor use.
Indoor and outdoor applications
Indoor and outdoor applications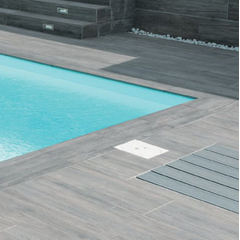 As a result of being non-porous, Mbrico Tile Deck surfaces make it difficult for dark smudges or stains to get a foothold.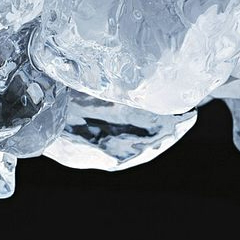 Mbrico products absorb almost no water (only 0.05%), which protects their technical performance and makes them unsusceptible to damage caused by low temperatures.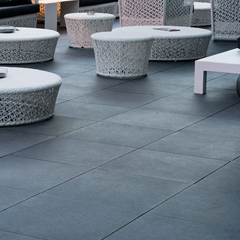 Mechanically-fastened systems create an interlocking, free-draining membrane that's resistant to high winds.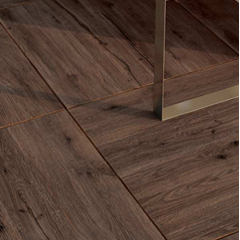 Through colored tiles remain unchanged over time.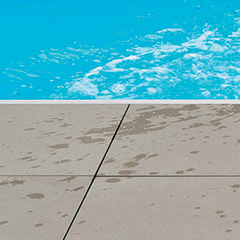 Mbrico Tile Deck surfaces are ADA-approved skid resistant and textured to prevent slip-and-falls even when wet.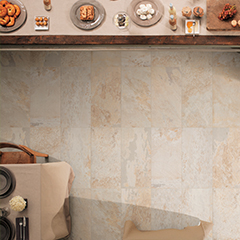 Mbrico is manufactured using all flame resistant porcelain components.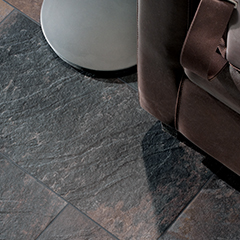 Each deck slab can bear a load of up to 4500 lbs.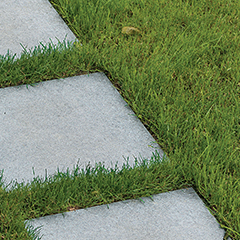 Certain colors have a solar reflectance index of between 60% and 80%, which means that the material has low heat absorption and stays cooler to the touch.
Alternatives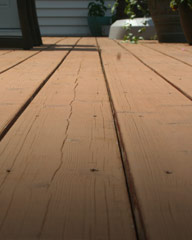 Natural woods require constant maintenance and are short lived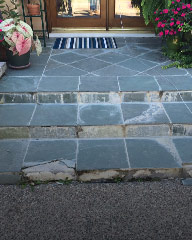 Natural grouted stones and slates grow moss and crack in frost cycles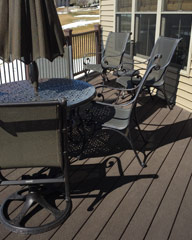 Even high end composite decks warp, shrink, and rot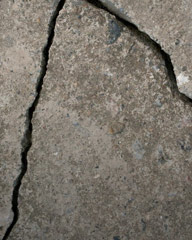 Heavy concrete pavers crack and come with 1-3 year warranty