Mbrico Tile Decks are not only inspired by nature; they are also designed to have as little impact on the environment as possible.
Product Lifetime

Mbrico
30+ Years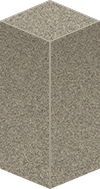 Composite
10 Years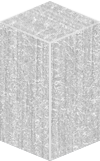 PVC
8 Years

Concrete Pavers
5 Years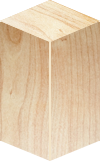 Wood
8 Years
Built to a higher standard
We start with Italian porcelain that is manufactured without the use of harmful chemicals, varnishes and resins. This ensures that Mbrico products will never release toxic gases, even when exposed to flames. Further, we ensure that each component is built to meet LEED standards, meaning you can earn up to 10 LEED credits for using Mbrico.
Built to last
And, our commitment to sustainability carries through over the life of your deck- unlike lumber, plastic, composite, or concrete alternatives that need to be replaced frequently, Mbrico decks are designed to last a lifetime on your property, instead of in a landfill.



Mbrico Italian porcelain tiles contain no waterproofing chemicals, varnishes or resins and do not give off any gases even when exposed to flame. Unlike some types of natural stone, our tiles do not release Radon or other radioactive gases and are not polished using lead. It is completely environmentally friendly.